Your child is precious to you and precious to God. In Baptism (sometimes called 'Christening'), parents thank God for his gift of life, make a decision to start the child on the journey of faith and ask for the Church's support.
The Church believes that God loves everyone, so anyone can have their child baptised regardless of their background.
To book your Baptism please contact the Plurality Office:
Tel: 01642-597454 or e-mail to BSHPlurality@hotmail.com
(Stephanie Barratt, the Administrator, is available
10.30am til 11.30am on Tuesday and Thursday, and 9.00 til 11.00am Saturday)
We have pepared a leaflet for parents considering their child's Baptism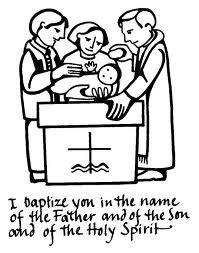 Click here to download the Baptism Leaflet
If you have any further questions comcerning the baptism of your child, please contact our Parish Priest, Revd Claire Todd.
In the meantime the FAQ's related to baptism on the Church of England website may be of help, it can be found at
http://www.churchofengland.org/weddings-baptisms-funerals/baptism-confirmation/baptism/frequently-asked-questions.aspx